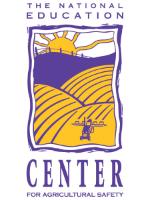 The National Education Center for Agricultural Safety (NECAS) is dedicated to preventing illnesses, injuries and deaths among farmers and ranchers, agricultural and horticultural workers, their families and their employees.
Our concern for safety in rural areas goes beyond farms and ranches. The need for services spreads from citrus groves in the South to vineyards in the West. It covers cattle ranches in Wyoming, fisheries in Maine and thousands of ventures in between.
NECAS offers training and rescue programs for a variety of topics and also provides webinars to increase awareness for agricultural safety. Our trainings and rescue programs have resulted in 36 lives saved nationwide.
Quick Links
Grain Bin Safety Week